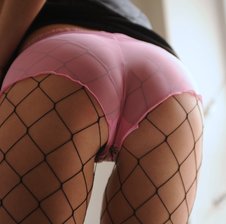 | | |
| --- | --- |
| 性别 | 女性 |
| 性取向 | 异性 |
| 年龄 | 18 |
| 身高 | 5'7" - 5'9" [170cm - 175cm] |
| 体重 | 100 - 120 磅 [45 - 55 公斤] |
| 头发 | 褐色女郎 |
| 眼睛 | 棕色 |
| 种族 | 亚洲人 |
| 语言 | 英语 |
| 家乡 | Busan |
| 阴毛 | 剃干净的 |
| 胸围 | 大 |
| 屁股 | 中 |
Brains are what's sexy right now. I like and wildly turn on smart guys who do not hide their feelings but can describe and show their sincere feelings
Hello everyone,welcome to my room!
My name is Bella ,i am 18 years old ,a friendly girl with a good sense of humor.I'm open minded and playful.
i also love talking to people ,create great connections and have fun.I would love to get to know you!
I like open minded and generous people.So don't be shy to show me how much you like me.
I don't like rude,impolite and greedy guys.Be gentle with me and please always start with a "Hello",it is just one word
that can start our way to pleasureland.One of my hobbies is to travel,visit new places and know about different cultures,unfortunately
i didn't had the oportunity to visit so many countries.
I can be sometimes a shy person ,but as much as i get used to you i can get dirty and naughty.
My rules
I will not meet off of the site

I will not put up with any misbehavior in my room

My knights have full control of my room

No talking bad about other models

Us models are all very hardworking and deserve respect.

Words I do not like

No milking tits

Do not call me mommy

I don't care how big your cock is

I don't want to hear any of these things…

If you do or say any of these things listed above

You will be muted and banned.